Zubehör
Ebenfalls bei uns!
Products description

Bravo 12 Volt Electric Turbine Airpump for SUP up to 15 PSI incl NiMh Akku Pack
Sports Vibrations® Edition
A PUMP - ALL CONNECTIONS - LATEST DEVELOPMENT
Compatible with all major SUP
Full-Automatic shutdown at 15 PSI / 1Bar, and at 1.5 bar 22PSI 22PSI with the power compressor pumps version
incl. battery / Ladegrät / Adapter & Case
Pump runs alternatively with empty battery in LIVE mode with car battery
Also ideal for kite's or motor boats (Adjustable pressure)
Inflation made easy - the ideal solution for all athletes who want to feel free to make the inflation easier.
. Easy to use / Fully automatic with battery
connect - switch - move in the meantime - and relaxed entering the water.

Turbine pump with Ni / MH battery up to 15 PSI - 1Bar capacity 4-6 * SUP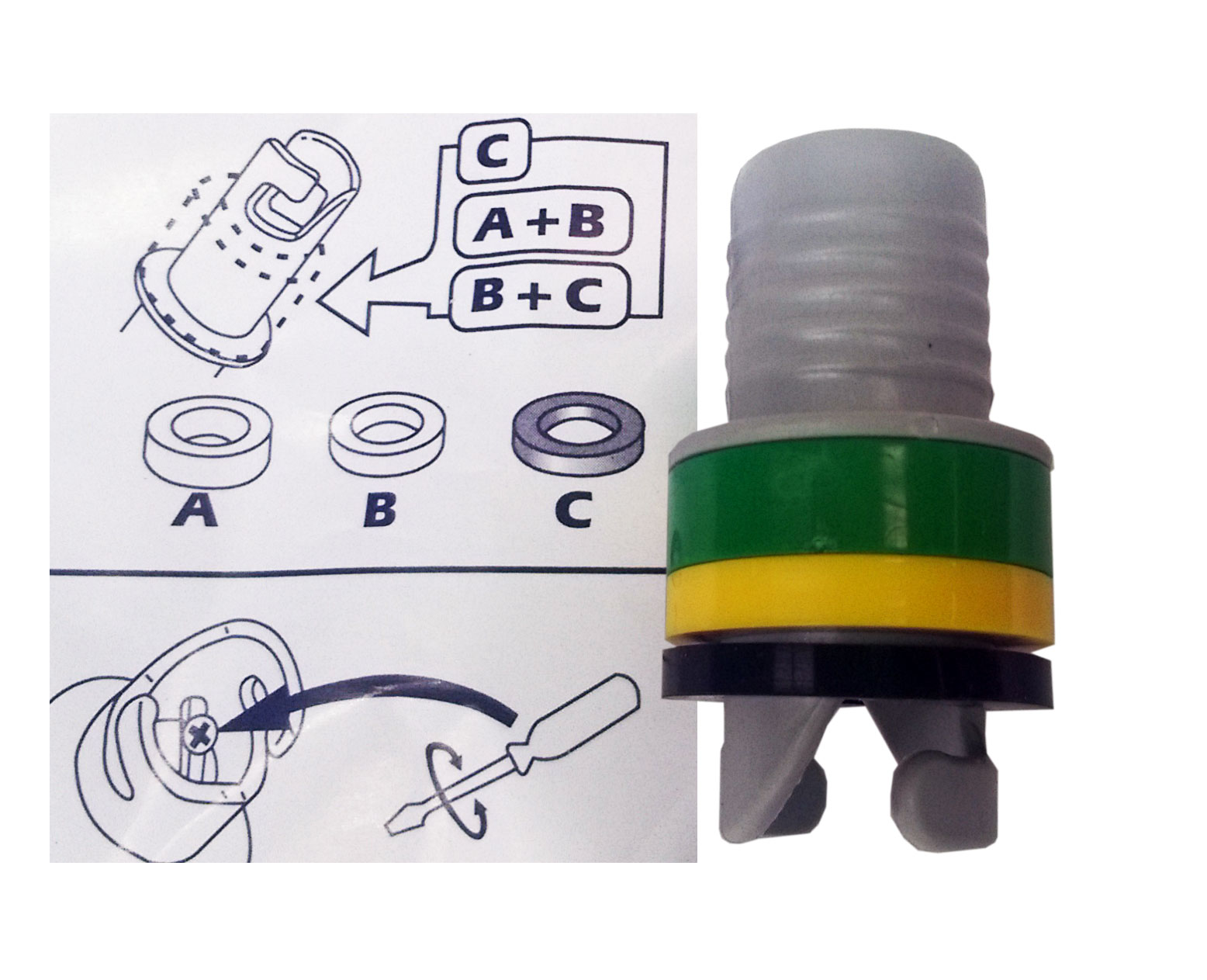 New: Vario-valve adapter for all sports Vibrations® Edition pump models
... perfect continuous adjustment to all different valves on the market
Product 8 of 16 in this category